---
New Level Reach + Total Connection
August 22, 2022
---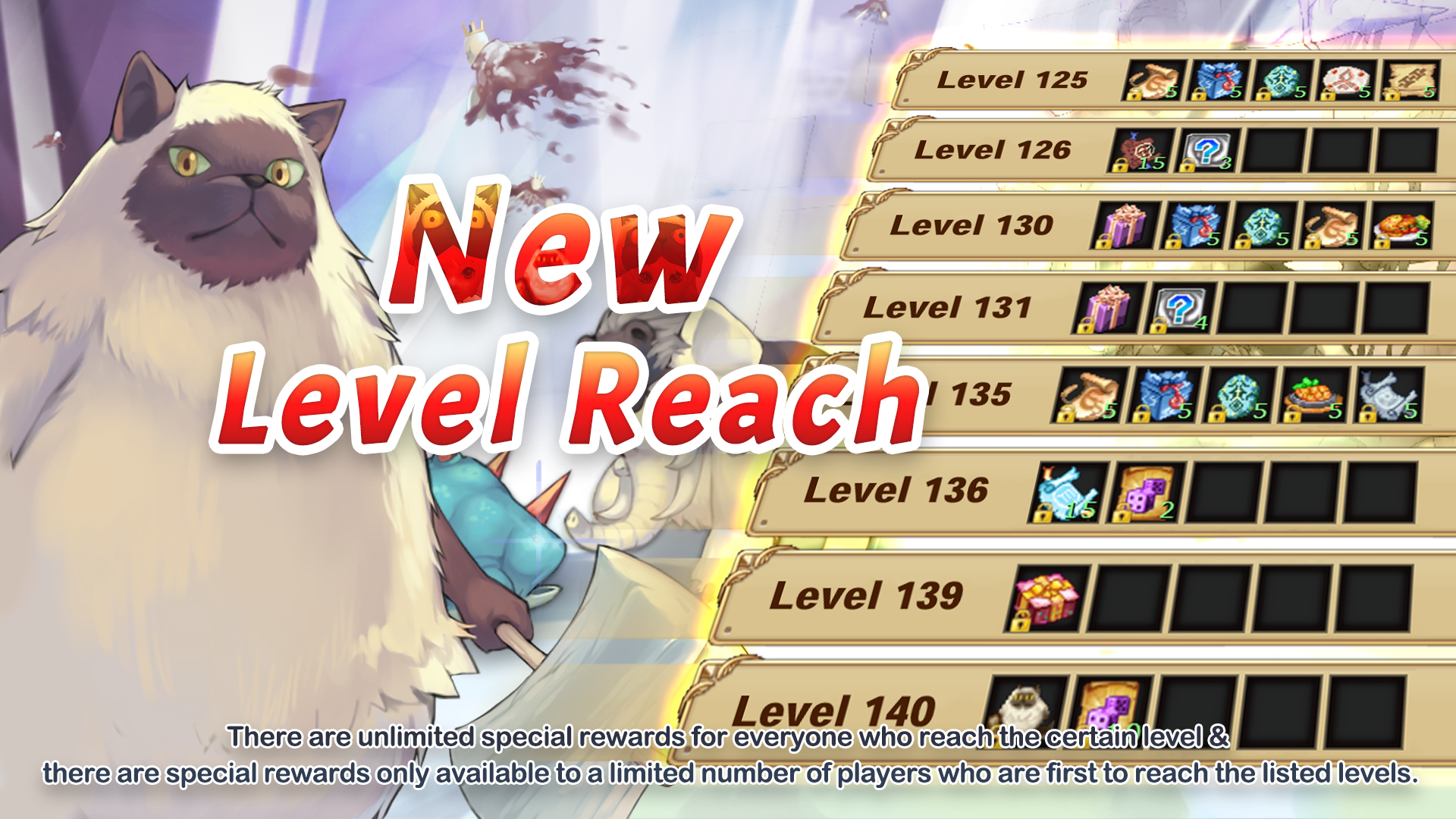 Players to reach the levels shown in the image will receive special rewards.
There are unlimited special rewards for everyone who reach the certain level & there are special rewards only available to a limited number of players who are first to reach the listed levels.
Check out for rewards ingame.
---
Posted on August 22, 2022
You must be logged in to leave a comment.