---
Level Reach
May 17, 2022
---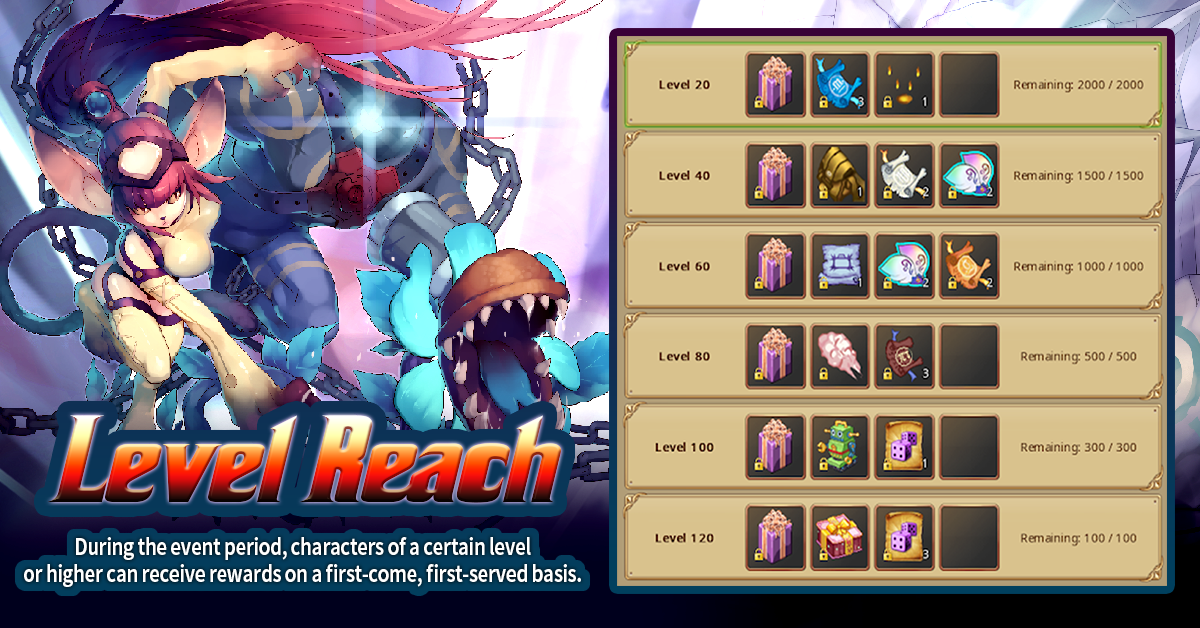 Dear Players, we will be running some exciting events upon launch of Southeast Asia server. Here is one of the events:
The first players to reach the levels shown in the image will receive special rewards, only available to a limited number of players who are first to reach the listed lev els.

Only the first 100 players to reach level 120 will be able to claim the final reward!
---
You must be logged in to leave a comment.