---
Server Group Purchase
May 17, 2022
---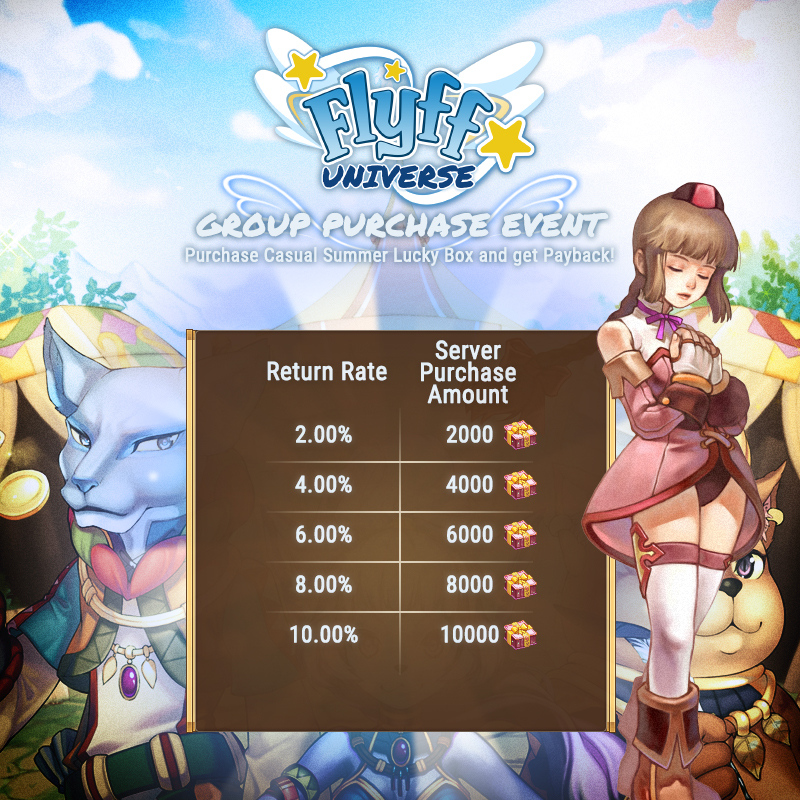 Dear Players, we will be running some exciting events upon launch of Southeast Asia server. Here is one of the events:
Group Purchase Event! Purchase Casual Summer Lucky boxes and get payback! The more you spend the more payback you will receive. If you spend 10,000 fCoins you will get a payback of 1,000 fCoins!


Event ends May 31st at 07:00 UTC
---
You must be logged in to leave a comment.